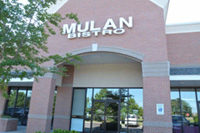 If you want to make a short trip to china, you have to see a travel agent or buy a plane ticket and book a hotel room. But you can get a feel of china's culture in Memphis TN. We have real Chinese cuisine food. It will make you so warm inside that you'll be coming back for more.
Chinese cuisine was never been so popular around the world until the centuries with the King and Queens and the Yin Era, 3,000 year ago. The Chinese knew how to make soy sauce, vinegar, wine, pasta, jam and spices. During the spring and autumn period (770-221B.C.). The feudal kingdoms had started all the cook books.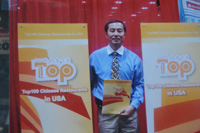 Methods differ throughout china. Four main ones nave has been identified-Jing Chai, Ru Chai, Lu Chai, Qin Chai, Jin Chai, Xian Chai, Shu Chai, and Yue Chai. Chinese cuisine also attaches much importance to color, aroma, taste and appearance. And the art of cooking involves fine slicing, the meticulous selection of spices, and precise heat control. Our fellow Russians have it all to come. If you have been in one of the Chinese provinces and eaten shark fin soup there, you will find just the same at out restaurant.
For those who are not too familiar with Chinese cuisine. We have an interesting menu in five broad sections. A selection of three starters, but the rest contain the widest range of dishes, from which you must choose one. Any combination will cost you the equivalent of $60. We also recommend the a la carte menu, from which you can order any one more than a hundred separate dishes. Eat at shanghai, and you will be able to indulge in the whole gamut of Chinese cuisine in its entire exotic splendor.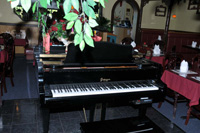 We have a karaoke machine and a dance floor.
If you have a birthday let us know, you will receive a surprise!
Every weekend from 8 til Midnight we have karaoke and dancing time.
Please make reservations for your special party.
Our five star chef will cater your wedding or anniversary party.
Tel:(901) 850-5288
Fax:(901) 861-9688
2059 S. Houston Levee, Ste.121 Collierville, TN 38017